AXCHEM - Technical Expertise that is big enough to cope and personal enough to care
Head Office Address

Axchem House
Unit 3 Commercial Road
Tower Business Park
Darwen
BB3 0FJ

Click Here to see us on Google Maps

Head Office Contact Details

T: +44 (0)845 301 6710
E: This email address is being protected from spambots. You need JavaScript enabled to view it.







Axchem core focus is polyacrylamide chemistry that can be linked to any number of papermaking applications including; sizing, dry strength, retention, dewatering, water management and deposit control to coating applications. Axchem UK is the local representative for this US Headquarter based business. Axchem aim to offer the broadest and most innovative portfolio of polymers to the paper industry, coupled with the best technical paper specialists, engineering support and R&D facilities. Axchem UK is a compelling and new alternative, a world class supplier that is expanding its resources to support your future. Axchem is an ISO 14001 and ISO 9001-2015 registered business.

Axchem's collaboration with one of the world's leading advanced polymer producers, coupled with a well-equipped UK research centre, enables Axchem UK to propose the right value proposition for you. In addition to extensive technical support resources (both in the UK and across the world) we can call upon external Paper Industry expertise in order to solve particularly complex problems. All of this is backed with our dedication to exceptional customer service - we combine local care with global support.

Axchem Products
The trend in the paper industry is to reduce raw material costs, lower water consumption, reduce energy and maintain the mechanical strength properties of the paper, all whilst making the paper at higher production rates. This is only achievable by using sophisticated chemistry, such as the following products from our range:

• AXFLOC : flocculation and retention aids
• AXFIX : coagulants
• AXSTRENGTH : additives to increase mechanical properties
• AXPERSE : dispersants
• AXSIZE : sizing additives (ASA and AKD)
• AXFOAM : defoamer products
• AXCoat : Yankee coatings
Additionally, we can provide Dyes; FWAs; Biocides; Cleaners / Felt Washers; Bentonites; and Colloidal Silica and pulping chemicals making Axchem UK a 'one stop shop' for all your chemical needs.

Axchem Facilities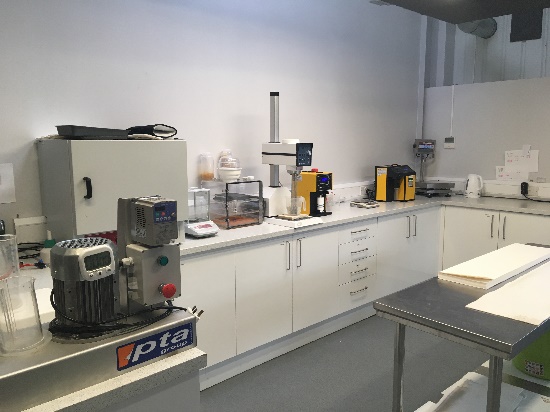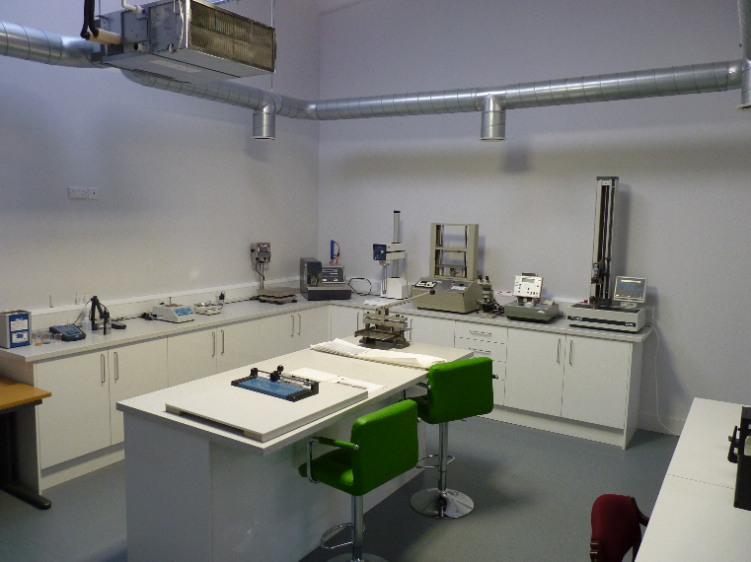 Axchem's laboratories are equipped with state of the art technology specialised for the evaluation of pulp and paper. Axchem's Fibre Potential Analyser allows the accurate determination of both colloidal and particle charges of a stock suspension, while the Charge Analysing System measures charges on suspended fibres and fillers. This gives an invaluable insight into your papermaking system allowing both troubleshooting evaluations and new chemistry recommendations to be carried out.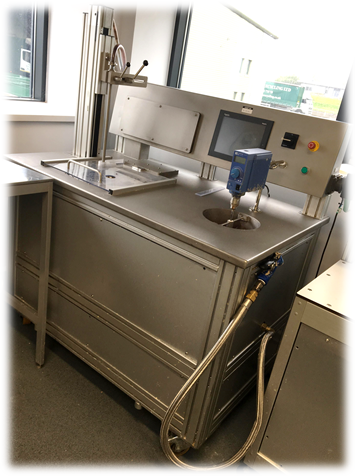 It is fair to suggest that papermakers are becoming risk averse to trials unless there can be a compelling argument. As a first step to assessing whether a change in chemical regime will be effective, Axchem UK has invested in a bench-scale dynamic sheet former, which gives far better reproducibility and repeatability, and better correlation to pilot and production-scale machinery, than traditional laboratory sheet forming apparatus.

The 'AxForm' Dynamic Sheet Former allows simulation of paper machine speeds up to 1300m/min and features automated chemical dosage control. It produces a sheet 200mm CD x 850mm MD, with basis weight in the range 40 to 200 gsm. Moreover, multi-layer sheets can be formed due to the jet nozzle.

In addition, the jet nozzle can control and reproduce the shear and hydrodynamic forces on any machine creating a simulation of fibre orientation. The paper is then consolidated on the combined press and drier, after which it can be tested for both cross direction and machine direction properties.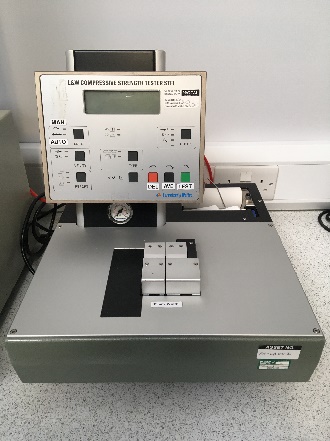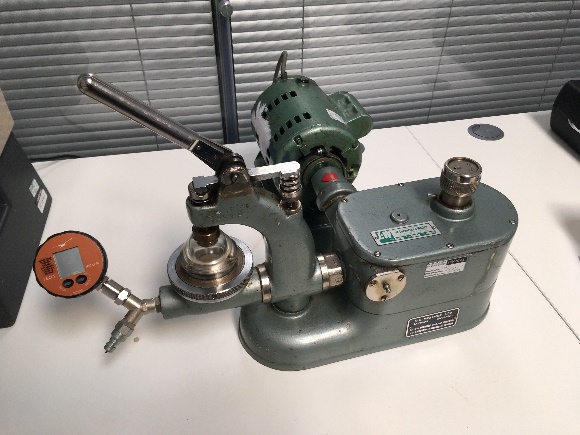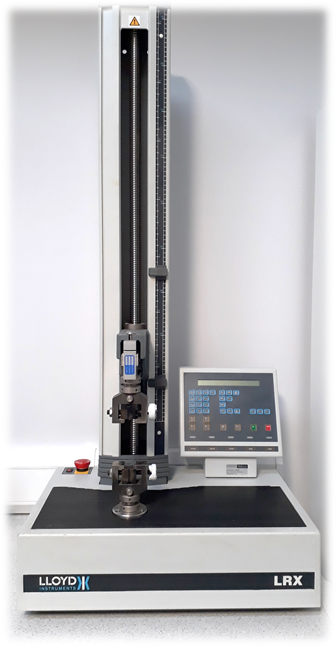 Strength is an essential property for many paper grades, therefore Axchem has acquired a range of strength testing equipment. Paper strength can be measured using Axchem's Tensile tester (right), Compressive Strength tester (bottom-left) and Burst tester (bottom-right). The Tensile tester comes equipped with load-cells with capacities up to 1000N, facilitating the testing of stronger paper grades.

Axchem has a dedicated analytical laboratory which includes colour matching equipment like our Datacolor 550, which can measure the optical properties of paper samples. Axchem also possesses a particle size analyser, FT-IR instrument (below-left) and flow cytometry. Combining extraction techniques with the FT-IR allows us to perform deposit and stickies analysis on both pulp and paper samples.

Our laboratories are equipped with our Hercules Sizing Tester (below right), drawdown coating kit and grease resistance kit tests and with cobb rings, allowing us to extend our expertise into sizing and grease resistance in paper.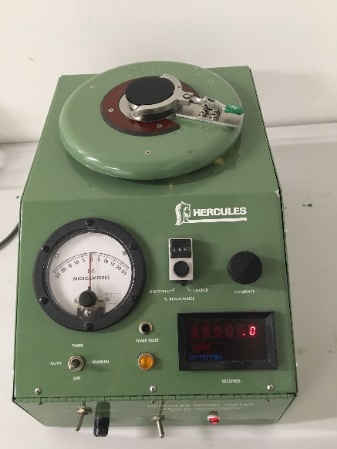 Articles & Press Releases published by Axchem:
Flow Cytometry - Paper Technology Autumn 2016
Dry Strength Polymer Systems - Paper Technology International Spring 2018
Nanocellulose Strength Aids - Paper Technology International Autumn 2018
Key Contacts for Axchem
---
Stuart Thomas
T: +44 7768 804792
E: This email address is being protected from spambots. You need JavaScript enabled to view it.
Stuart Thomas is the General Manager of Axchem UK, having set up the UK operation from the beginning. He has 40 years of experience in papermaking and paper chemicals supply to the Paper Industry, which commenced with Reed Paper and Board at the Sun Paper Mill as a Laboratory Technician. In 1986 he completed studies at the University of Central Lancashire in Physical Sciences and Advanced Analytical Techniques. After some time at Star Paper Mill, he left to work with Roe Lee Chemicals / Raisio Chemicals, ABB Automation, and latterly Ciba Specialty Chemicals.

In particular he specialises in chemical effects on papermaking process, quality and end user properties, and has a consistent track record of contributing to process improvement benefits, chemistry effects, process control, project management to lever customer improvements in energy use, reduced environmental impacts and quality improvements. Today he manages the following highly knowledgeable team of staff in addition to subcontractors and project companies.
---

Richard Whalley
Richard has now over 40 years' experience working in the global paper industry, he has worked in paper production/sales and chemical supply management and application to the industry. He spent many years specialising in hydrophobic sizing being involved in the application and technical support in the development of all types of Neutral and speciality sizing in both Europe and South America. In the last fifteen years he has been in management roles in several companies due to acquisition and latterly personal choice. He has now been with Axchem in a formal role for 3 years supporting with the rapid and successful growth of Axchem UK.
---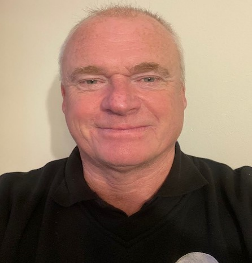 Martin Critchley
Martin Critchley another veteran of the paper industry with over 40 years' experience. Previous roles include Paper Mill Chemist before joining the chemical trade working for several suppliers. This includes a 6-year spell as Operations Manager for Eka Chemicals. Qualifications include HNC in Chemistry and NEBOSH Diploma. Present role within Axchem is twofold, in sales as a Senior Representative with vast knowledge of tissue and wet strength. The other role is as the companies HSE Manager. Hobbies include following Wigan Warriors as a season ticket holder.
---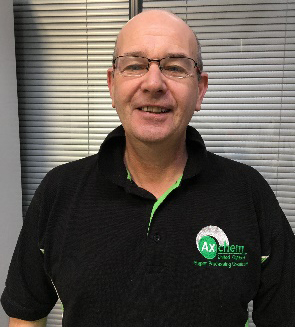 Graeme Shipperd
Graeme has 40 years' experience working in the paper industry and has worked in both paper production and paper chemical sales. Previous roles in production include Tissue machine man, shift team leader, RCF manager and technical manager. Before joining Axchem Graeme spent time with Eka Chemicals, Nalco and brief period in Safety training where he gained his teaching qualification. Current role is in new product and business development. In his spare time enjoys spending time with his family and grandchildren.
---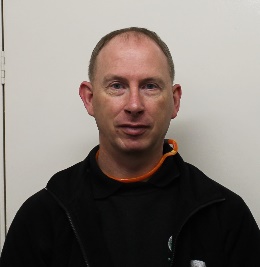 Paul Richards
Paul Richards has over 30 years' experience in the Technical arena within the Paper Industry. He started his journey at Scott Paper Northfleet Mill in 1991 as a development Chemist. He left in 1995 to Join Aylesford Newsprint as part of the commissioning team for the PM14 project. While at Aylesford he held several senior Technical roles and achieved many awards including the Papex award for innovation. Following the closure of Aylesford in 2015 he joined Glatfelter Lydney as Technical Manager before joining Axchem as an Application Specialist in late 2016. Paul's key areas of expertise are wet end chemistry application and problem solving, polymer chemistry and application along with process instrumentation and control logic. Interests outside work include cars and motor racing plus latest technology as he cannot resist a gadget!
---

Anthony Thomas-Fisher
Anthony Thomas-Fisher started, age 16, in the Technical Department at Reed Paper and Board Hollins Paper Mill, Darwen. His work included the roles of managing the chemical stores, Technical Assistant, Senior Technical Assistant and Effluent Plant Manager. From 2010 until the mill closure in 2012 he was the Assistant Production Manager, after which he worked as a Technical Representative for another chemical company before joining Axchem UK. He is a keen BMX and MTB4 cross racer, attaining a few titles in the veteran class over the last few years whilst also enjoying spending time with family.
---

Martin Croft
Martin Croft has twenty years' experience in the Paper Industry. He spent his first eight years in Gravure printing, then moved to paper manufacturing as part of the technical team at DS Smith Hollins Mill in Darwen, before joining Axchem UK in 2012. Areas of expertise include: wet end chemistry analysis and evaluation; make-down and dosing equipment setup; calibration and maintenance. His hobbies and interests include riding his motorcycle, archery, rock music, supporting his football team, and generally spending any free time with his wife and three sons.
---

Marcus Philpott
Marcus Philpott joined ICI agrochemicals in 1990, working as an analyst in various roles, which he combined with studying Chemistry at the University of Greenwich. Following closure of the site he worked for Pfizer pharmaceuticals in Sandwich, mainly as analytical support to the effluent treatment plant. He then joined DS Smith at Kemsley mill, working initially within the Technical Department on cost reduction projects. Latterly he became a chemical company representative at the Northfleet, Aylesford and Kemsley mill sites, before joining Axchem UK to become their presence at Kemsley Mill. To relax he enjoys reading and doing a bit of hobby programming.
---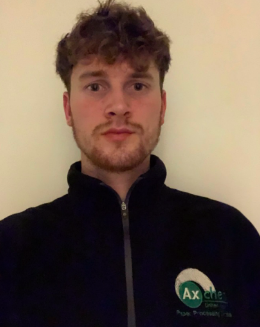 Peter T Greenwell
Peter Greenwell joined Axchem in June 2019. Peter has prior experience in the industry working part time at Greenbridge Consulting, which he did while studying at Northumbria University. In his spare time, he enjoys playing both football and cricket, and spending time with his friends and family.
---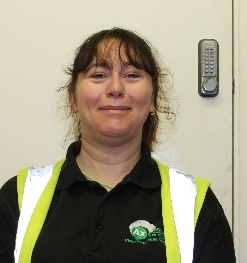 Barbara Weston
Barbara has 14 years of experience working in the paper industry. She joined M-Real Kemsley in 2006 as a Process Technician and was subsequently absorbed into DS Smith after the takeover to join the Divisional Department as a QA Laboratory Technician in 2008. In 2018 Barbara joined Axchem's Kemsley team as a Laboratory Technician where she provides valued support to our service function. In her spare time Barbara enjoys burlesque fitness, karate, reading, dog walking, and looking after her two young children.
---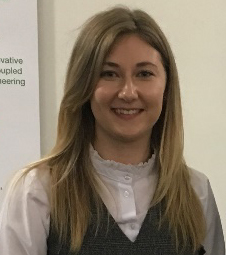 Aimee Hutton
Aimee Hutton joined the Axchem team at the start of 2018, initially as a Laboratory Technician and is now a Technical Service Officer. Aimee studied Medical Microbiology BSc at the University of Leicester and Biomedical Science MSc at the University of Salford. She enjoys weekend breaks away, visiting family, going to concerts, going to the cinema and reading.
---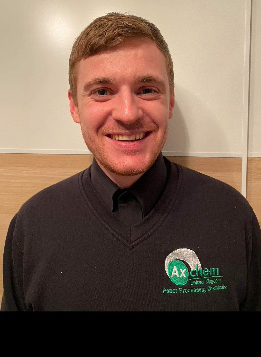 Lewis Critchley
Lewis completed his Master's in Chemistry at the University of Central Lancashire in 2018 and joined Axchem as a Laboratory Technician shortly after. He is usually working hard in Axchem's laboratories, or occasionally visiting customer sites. Away from work, Lewis is a Blackburn Rovers season ticket holder and also enjoys learning languages.
---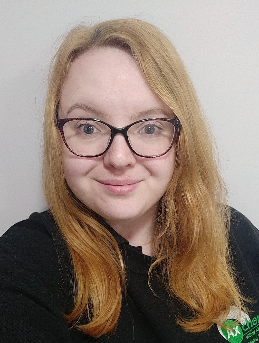 Emily Jones
Emily joined the Axchem team in July 2019 as a summer Laboratory Apprentice. In December of the same year, Emily became a permanent member of the Axchem team as Trainee Regulatory Affairs Officer. Emily studied Ecology and Conservation BSc at Manchester Metropolitan University. In her spare time, she enjoys spending time with family, watching football and selling her paintings and drawings.
---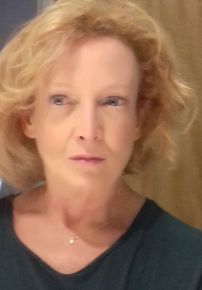 Julia Boyd
Julia joined Axchem in February 2018 as our Business Administrator and Customer Service contact having had experience in a multitude of business and administrative roles. She takes excellent care of our customers' needs and queries whilst managing operations here at Axchem. Julia works with finance, supply chains and warehousing to process orders, control product stock and to deal with logistical operations, transportation and troubleshooting to ensure Axchem delivers outstandingly dedicated service to our customers.
---

Cathy Hollis
Cathy graduated from UMIST with a BSc in Paper Science and Management. Over the last 25 years, Cathy's various roles in the paper industry and associated industries stretch across: technical, commercial and marketing, both in the UK and globally. The majority of Cathy's experience was gained during 18 years at Akzo Nobel (aka Eka Chemicals) serving the paper industry and some of its largest corporate accounts. Cathy joined Axchem in March 2020 as a Senior Account Manager from James Cropper where she was a founding senior team member of their new moulded packaging business. When not enjoying the Lake District fells, Cathy enjoys managing and coaching her daughter's football team.