21 Jan. 2022. De Iuliis will complete the refurbishment of the press section for Raipaper paper mill.
After the reconstruction of the upper structures of the presses carried out by DJM in 2018, Cartiera Raipaper chose De Iuliis to complete the PM1 modernisation project, the objective of which is to increase production capacity by 25% and stabilise output. The project involves the rebuilding of the press section, with the introduction of a DJM Combinip, designed to maximize water removal, efficiently transferring the web from the forming section to the dry part and increasing the quality of the paper.

The upgrade will be completed by the reconstruction of the wet part of the paper machine and modification of dryer section.

The project will be entirely managed by De Iuliis, from the design and manufacture to the assembly and start-up.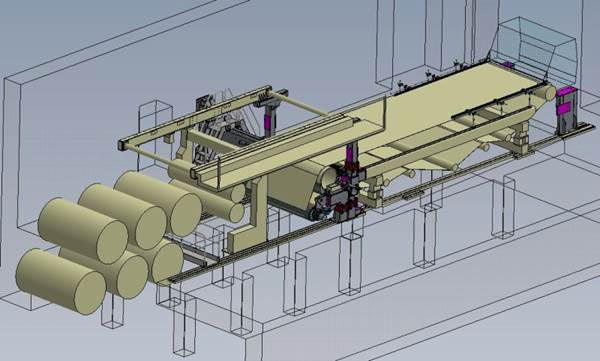 About Raipaper
Raipaper was born from the will of the Alleva family to continue and implement the experience in the world of paper and paper converting in the Isola del Liri plant. Raipaper is a leader in the sector of production, transformation and marketing of recycled paper. More precisely, the Company is "integrated" as it is essentially composed of two main and connected sectors:

a) The paper mill: responsible for recycling and the production of recycled paper;
b) The paper industry: responsible for the coupling, printing and transformation of the reels produced in the paper mill.
To learn more about DJM and their products and services please contact Mike Mason of Papermachine Consultancy Services Ltd on 07884 556542