PITA Corporate Member News for April 2021, from ABB, FMW, and Valmet.
ABB
Paper Quality Performance, a new digital service that identifies, tracks and analyzes current and changing trends in paper variability, has been released by ABB. It will enable optimization of quality properties measured by Quality Control Systems (QCS) during all operational conditions.

By reducing the variability, papermakers will be able to keep process parameters closer to targets, resulting in lower raw material and energy requirements while still meeting specifications.

ABB Paper Quality Performance is the only solution on the market to offer continuous, time-based variability analysis in addition to online reel-based variability analysis and control utilization monitoring. This helps maintain QCS-measured quality targets more consistently and proactively than any other solution and empowers customers with data that is curated, calculated and analyzed in a way previously not possible. Until now, operators typically only had access to quality reports output by QCS systems, commonly known as reel-based variability, which show the overall average variability in a reel of paper.

This solution helps mills to optimize online-measured paper properties through fast, precise controls made possible by in-depth diagnostics, comprehensive performance monitoring of key paper quality related KPIs, expert-based recommendations, proactive improvement actions and predictive notifications.

"Our new solution will be particularly beneficial to mills that may not have the resource, ability or expertise for such detailed variability analysis. Customers will benefit from access to our paper variability experts who can support implementation actions, either remotely or onsite, including control optimization and detailed process analytics," said John Schroeder, Global Product Manager, Pulp & Paper, ABB. "By reducing the amount of off-spec paper and production rejects, and improving sheet break and start-up recovery times, it enables superior runnability which can have a positive impact on a mill's overall profitability."

The new ABB Ability™ Performance Service for paper mills, delivered via Collaborative Operations service delivery model, provides unparalleled accuracy and enables both proactive and predictive action to be taken for improved runnability. It leverages ABB's automation and domain know-how to develop an intuitive dashboard with informative alerts, alarms and suspend actions, enabling operators to identify recommendations faster.

ABB Paper Quality Performance is part of a comprehensive and integrated solution set, backed by end-to-end quality control expertise, enabling optimization opportunities on a larger scale. Its modular ability enables a low barrier entry and easy, cost-effective expansion for other digital solutions, proving the ideal stepping stone in a mill's transformation.
ABB Link
FMW
FMW Förderanlagen GmbH is a leading manufacturer of materials handling equipment to the Pulp, Paper, Energy, Chipboard and Recycling Industries. Renowned for their complete, integrated, energy-efficient and low maintenance raw handling lines, FMW also design and build customised "single machines" to improve operational effectiveness and safety.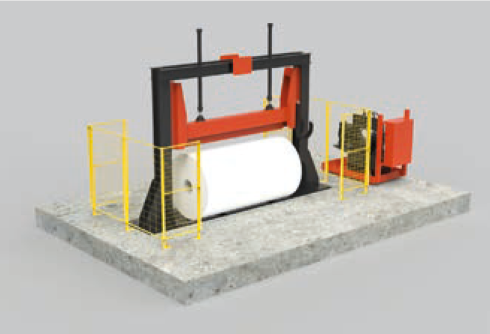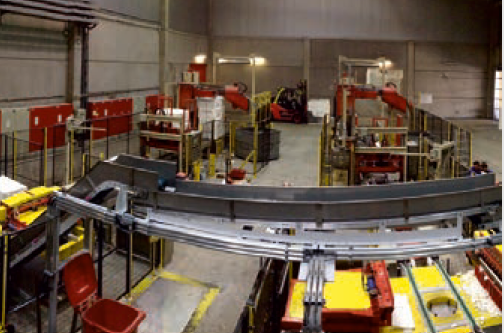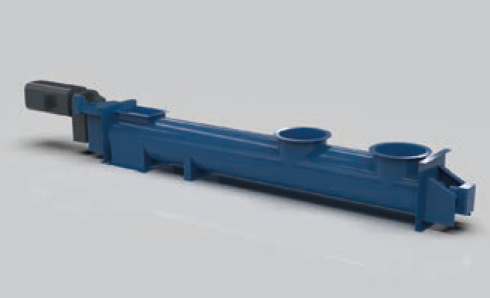 FMW supply a wide range of single machines, including:
Elevators and silo discharge screws
Wire coilers and crushers as well as magnet conveyors
Apron and sliding belt conveyors
Disc screens
Chip screens
Re-chippers
Rag cutters (for pulper rejects)
Sliding belt conveyors
Screw conveyors and screw lifts
Paper reel splitters
All the above are manufactured to the highest standards and tolerances and conform to the most exacting safety standards. They can be used in existing processing lines or can be combined to provide a total technical solution.

If you are interested in any of the above or would like to discuss other customised automation machinery, please contact our locally-based U.K. representatives (PCS) on 07884 556542 or via This email address is being protected from spambots. You need JavaScript enabled to view it.
Valmet
As part of "Valmet's way to serve" concept for the best customer experience at all the touchpoints of the lifecycle, Valmet is introducing Maintenance Operations Agreement. Valmet offers the service agreement for development and outsourcing of mill and plant maintenance operations for energy, pulp, paper, board and tissue customers.

"We want to ensure the maximal reliability and optimized performance of our customers' production processes. Together with customers, we set up a maintenance operation dream team with modern maintenance processes and a mindset committed to safe and more sustainable maintenance operations to meet the customer's targets on site," says Timo Harjunpää, Director, Maintenance Operations and Development, Services at Valmet.

Targets achieved through collaboration
Valmet continuously develops its way to manage maintenance, maintenance procedures and new maintenance solutions to meet customer's needs. Reliable maintenance operations will make the site run at its best throughout the lifecycle, allowing energy, pulp, paper, board or tissue customers to focus on their core business.

"In brownfield cases, we can help customers to reduce maintenance costs by approximately 10 to 20 percent and increase efficiency by 5 to 10 percent. With a new investment, we help to secure a world class start-up curve and accelerate the return on the investment. We will establish a maintenance management model and organization already before the start," Harjunpää says.

Continuous success through Valmet's service agreements
Valmet's service agreements help customers achieve the optimal outcome throughout the lifecycle of the equipment and processes. The agreement is tailored to customer needs, whether it is about easy access to Valmet experts, high-quality products and services, cost-effectiveness, maintenance or the continuous development of performance to achieve mutually agreed targets.
Valmet's typical service agreements range from corporate-level frame agreements to mill-level partnership agreements. Valmet's services offering, including Industrial Internet solutions, forms the building blocks for customized agreements.