16 Feb. 2021. Latest information on products and services from the following PITA Corporate Members: Pilz ; Toscotec; Valmet.
PILZ
New types of control unit PITgatebox for greater flexibility when operating safety gates - Safe, secure operation

In its "Operating and monitoring" product area Pilz offers eleven new types of the control unit PITgatebox, which can be used for simple operation of safety gate switches and systems. The types with integrated reader unit PITreader also combine safety with industrial security by enabling intuitive control of access permissions.

The control unit PITgatebox is now available in a total of 15 pre-configured types, which offer various combination options comprising pushbuttons, switches, emergency stop pushbuttons and the reader unit PITreader for user authentication. As a result, users can be flexible in implementing their individual safety gate application, in packaging, robotics, factory automation or woodworking for example. PITgatebox enables simple operation of safety gate switches or systems, but operators can also execute commands such as activate, stop or reset plant or machinery intuitively at the touch of a button.

Robust design for reliable operation
All types of PITgatebox consist of a high quality die-cast zinc metal housing with IP65 protection type, which is resistant to shock, vibration and collision and so offers high availability. Appropriate accessories for the control elements are also available. Thanks to the slimline design, the control unit can be installed quickly and easily on standard profile systems. A 12-pin M12 connection and rotatable end caps ensure a simple, flexible installation with little wiring effort. As a result PITgatebox is ready to use quickly.

Manage safety and industrial security together
To enable simple control of access permissions via PITgatebox, Pilz also offers two types with integrated reader unit PITreader. Users obtain individual permission for access to the plant or machine on a coded RFID key, which they use to authenticate themselves on the safety gate: the key is read in PITreader and, with the appropriate permission, access is granted. Commands such as machine stop, unlock, lock or reset machine can also be controlled based on successful authentication. As only authorised persons gain access, the machine is protected against misuse or manipulation and downtimes are reduced.

Modular system for safety gate guarding
If the new types of the control unit PITgatebox are combined with the safety gate systems PSENmlock or PSENslock and the configurable small controller PNOZmulti 2 from Pilz, users have a complete solution for simple safety gate operation, tailored to meet their individual needs.
Further information on the product at: https://www.pilz.com/PITgatebox
TOSCOTEC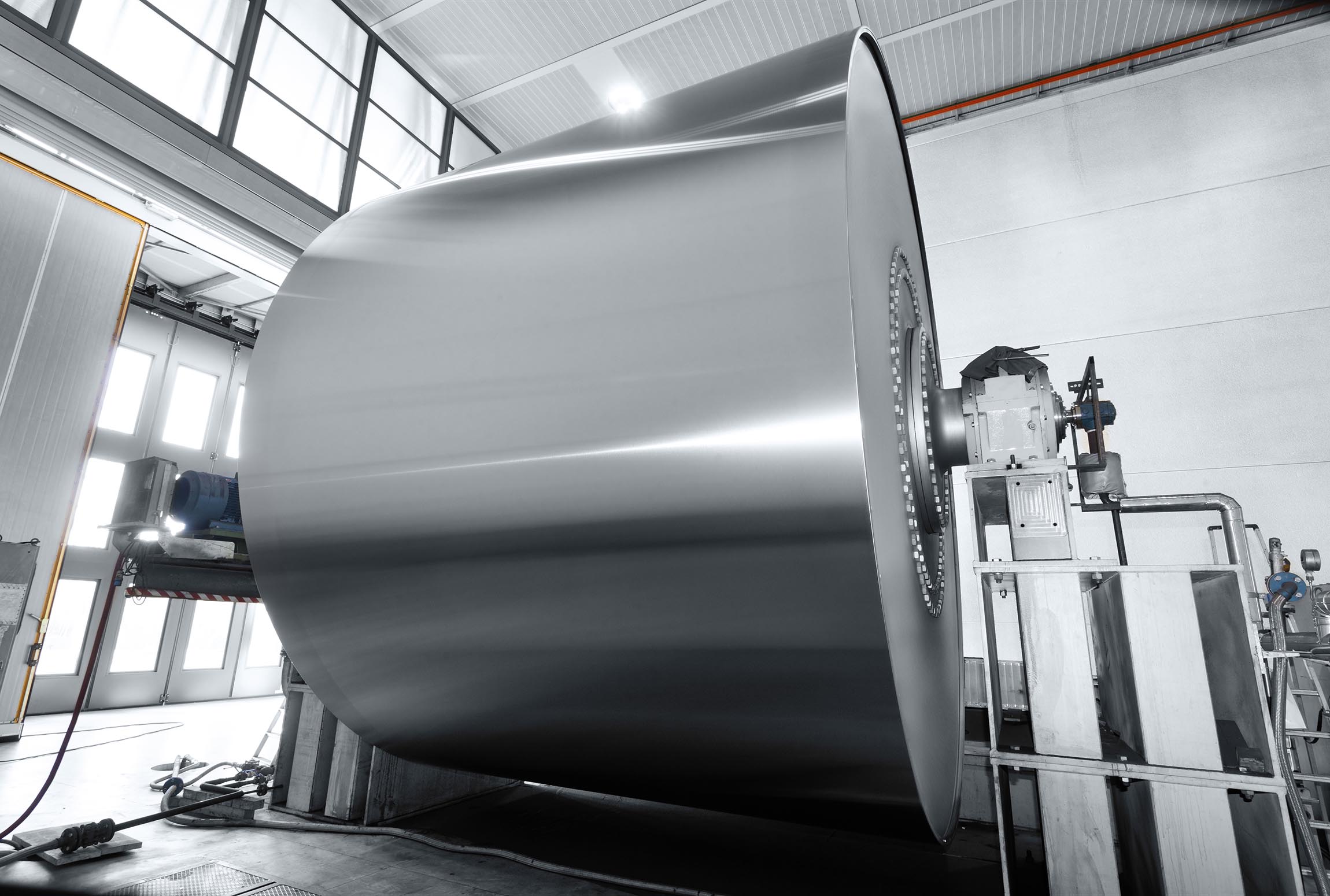 Toscotec has launched TT Defender, a groundbreaking innovation in the tissue market that consists of a special coating for the internal surface of its TT SYD steel Yankee dryer for protection against corrosive steam. TT Defender has been successfully applied on a TT SYD that is operating at Lucart's Diecimo tissue mill in Italy.

Since steel Yankee dryers have outperformed cast iron Yankees and replaced them as the new technological standard of the tissue industry, more pressure has been put on paper mills to more frequently check steam quality. In order to maintain steam parameters such as pH and conductivity within the correct range, increased monitoring and expertise has become a "best practice". TT Defender is Toscotec's pioneering solution: an extremely uniform layer ensuring excellent resistance to highly corrosive conditions. It prevents the risk of chemical corrosion and related problems including mechanical abrasion, erosion, and straw pipes plugging that can lead to an uneven humidity profile.

By virtue of its extremely low thickness, TT Defender does not affect the high drying efficiency of TT SYD. Instead, it increases its O.E.E. (Overall Equipment Efficiency) by greatly reducing the risk of unplanned maintenance stops due to soda straw plugging or internal corrosion issues and reducing time needed for regular internal inspection. This all leads to a greater plant performance.
Jacopo Bibbiani, Toscotec R&D mechanical engineer, says, "We constantly upgrade the design of TT SYD. TT Defender stems from this very logic of continuous improvement: based on the service experience we acquired in more than 20 years on over 200 TT SYD operating around the globe, this innovation is set to make the difference for many paper mills. Customers will benefit from the excellent performance of TT SYD and will be able to enjoy a higher flexibility in controlling the water quality of their steam and condensate system."

For further information, please contact:
Marco Dalle Piagge, Sales Director, Toscotec Tissue division, This email address is being protected from spambots. You need JavaScript enabled to view it.
Valmet launches a redesigned Valmet Blade Consistency Measurement (Valmet SP) for pulp and paper producers. With the latest technology, new user interface, and patented internal detection principle, the transmitter continues to offer reliable, accurate, and cost-efficient consistency measurement for all applications.

"Valmet Blade Consistency has been a standard consistency measurement in the market for decades. We want to continue the good performance and reliability of the previous generations with improved technology and user experience. By utilizing all the good features of the old transmitter, we developed a more reliable and easier-to-use device. All the development decisions were made with reliability, accuracy, and long lifetime in mind," says Bengt Johansson, Product Manager, Measurement products, Automation business line, Valmet.

Cost-efficient consistency measurement
Valmet Blade Consistency Measurement is an economic option with easy installation and low maintenance needs. With modular design and low lifetime costs, it offers reliable consistency measurements without moving parts or need for preventive maintenance. The new patented detection principle utilizing contactless technology ensures reliability also in the future.
With shear force measurement technology and a large blade and process couplings portfolio, it is possible to measure fiber consistency ranging from 0,7 to 16 percent in all types of installations in the entire pulp process.

New user interface for enhanced operation
Commissioning, calibration, and operation have been enhanced with a new Valmet Link user interface, a flexible platform with secure remote connection possibilities. With graphical display and clear menu structure, set-up and operation are fast and easy. Intuitive user interface and bigger display enable easier calibration and give a better overview of calibration data. The user interface is prepared for different communication protocols and can be updated for future functionalities.

The industrial standard in consistency measurement
Valmet's measurement technology was first patented in 1954, and since then Valmet Blade Consistency Measurement has been a market leader in the industry. Over the years, it has become a standard shear force measurement for fiber consistency in many mills and it is the most sold consistency measurement globally. Still utilizing the same measurement principle, the 4th generation sensor continues to offer accurate and reliable fiber consistency measurement for all applications.

Read more: Valmet Blade Consistency Measurement