On hearing that a young writer had launched a new book to raise funds for his school, VPK Packaging knew it had to provide him with a helping hand.
Eight-year-old Mitchell Wray's Halloween themed story titled, LOST!, centres on a 120-year-old mystery in Wistow village and is the second book the up and coming writer has written to raise money for Wistow Parochial Primary School.
Like his last story, The Songbird Saga, people were welcomed to show their support by purchasing his book and VPK Packaging joined other local businesses in providing a donation.
Toni Ellis, operations manager at VPK Packaging Selby, said: "When we found out eight-year-old Mitchell had released a short story to raise money for his primary school, we were amazed by both his writing talent and willingness to support his local community, and we knew we had to help,"
"At VPK Packaging, we recognise the importance of supporting our local community, especially in a time of such difficulties. Fundraising initiatives such as this are what brings everyone together and we are proud to be able to help."
Mitchell and his mother, Tanya, recently visited VPK Packaging's Selby site to personally deliver copies of the book to Toni and conversion manager, Paul Langhan.
Toni added: "We were delighted to receive our own copies from Mitchell in person and send our congratulations to him on the success of both his book and fundraising creativity – and we very much look forward to reading his next story!"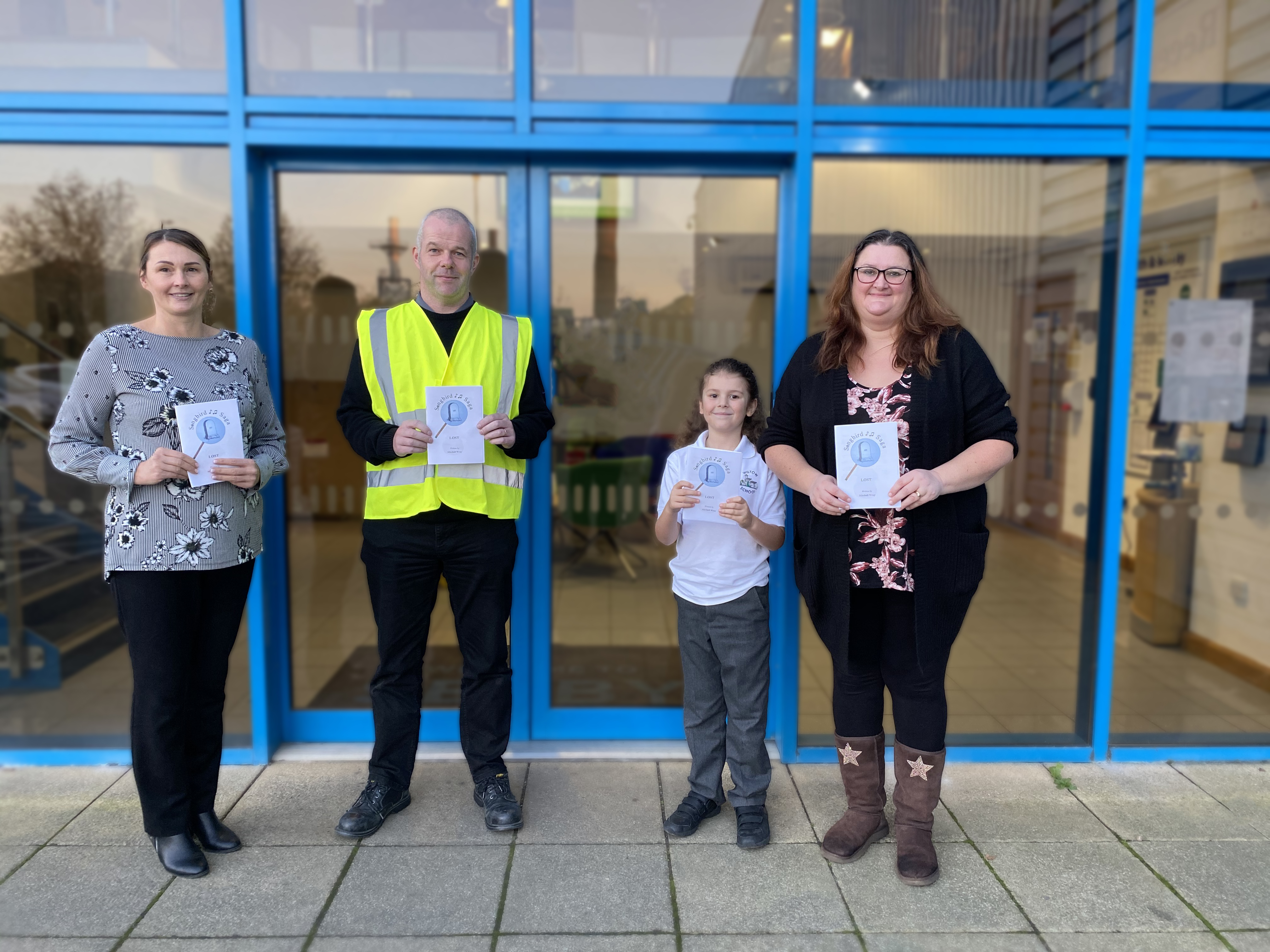 Caption - Toni Ellis, Selby operations manager, Paul Langhan, conversion manager, Mitchell Wray and his mother, Tanya Wray.