One of Cumbria's longest serving employees, who worked at the same company since the day after the first man stepped on the moon, is to retire.
Kendal based papermaker, James Cropper, has bid a farewell to local man Colin Steele, who is retiring following 51 years of service.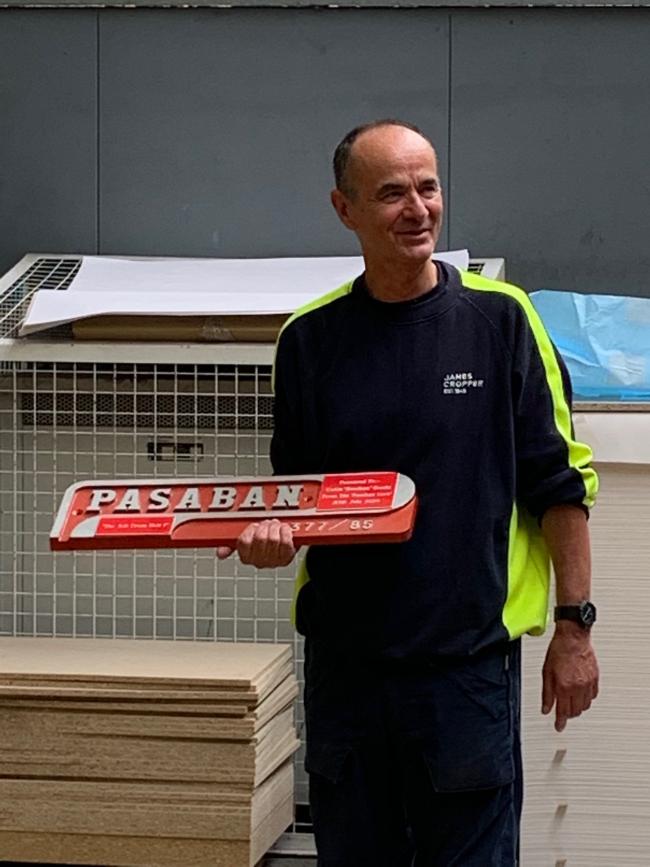 Colin, who worked as a Cutter Operator, began his career at the mill aged 15 on 21 July 1969 - the day after astronauts Neil Armstrong and Buzz Aldrin made human history by landing Apollo 11 on the moon and Neil Armstrong said the famous words "one small step for man, one giant leap for mankind".
During his time at the papermaker, over more than half a century, he's watched technological advances evolve papermaking to what it is today. Starting off using a basic type of paper cutter he went on to use high-precision machinery and watched James Cropper introduce innovations in paper processing during his tenure, including driver-less trucks for material movement, locally known as 'the robots'!
A presentation for Colin took place at the mill in front of Colin's colleagues and friends, and many who were unable to attend due to social restrictions sent their regards via the company's Workplace announcement board. Rob Batstone, Operations Director at James Cropper Paper, said: "Our business continues to have many long-serving staff, but it's fair to say that Colin's record is no longer a norm in today's working environment, so this is indeed a great achievement and it was fantastic to be able to recognise it with several colleagues and family members around. Well done; thank-you and good luck Colin.
"Colin's time with us spans over five decades during which he has watched the family business navigate its way through some tough economic times. As an employee, I'm sure some of those times will have been difficult, yet his camaraderie and loyalty remained strong. On behalf of everyone at James Cropper, we wish Colin a long and happy retirement."
To mark his service, Colin was presented with an original plaque from the Pasaban precision machine, which he had been in charge of since its installation in 1986.
Colin said: "During my time here I have watched James Cropper introduce some ground-breaking initiatives. I'm immensely proud to have been part of a business that is so forward thinking and innovative.
"My favourite memories definitely include welcoming royalty to the mill when we launched the CupCycling™ and COLOURFORM™ facilities. It's not every day you have The Queen and Prince Charles come to the office! We also had a visit from Princess Alexandra who was keen to see how the Pasaban worked. Unfortunately, a few steps away was her lady-in-waiting whose dress was covered in yellow paint on the back from our attempts to spruce the place up at the last minute!"
www.thewestmorlandgazette.co.uk/ (24 July 2020)