The four millionth tonne was produced at King's Lynn on Tuesday 9th June 2020!
Congratulations to all!

Unfortunately, due to the COVID 19 social distancing, the traditional group photo could not be taken, but we identified the particular roll that was the four millionth tonne, as you can see.

To celebrate this achievement each member of staff will receive a bespoke Palm Paper hoodie, worn by those in the photo.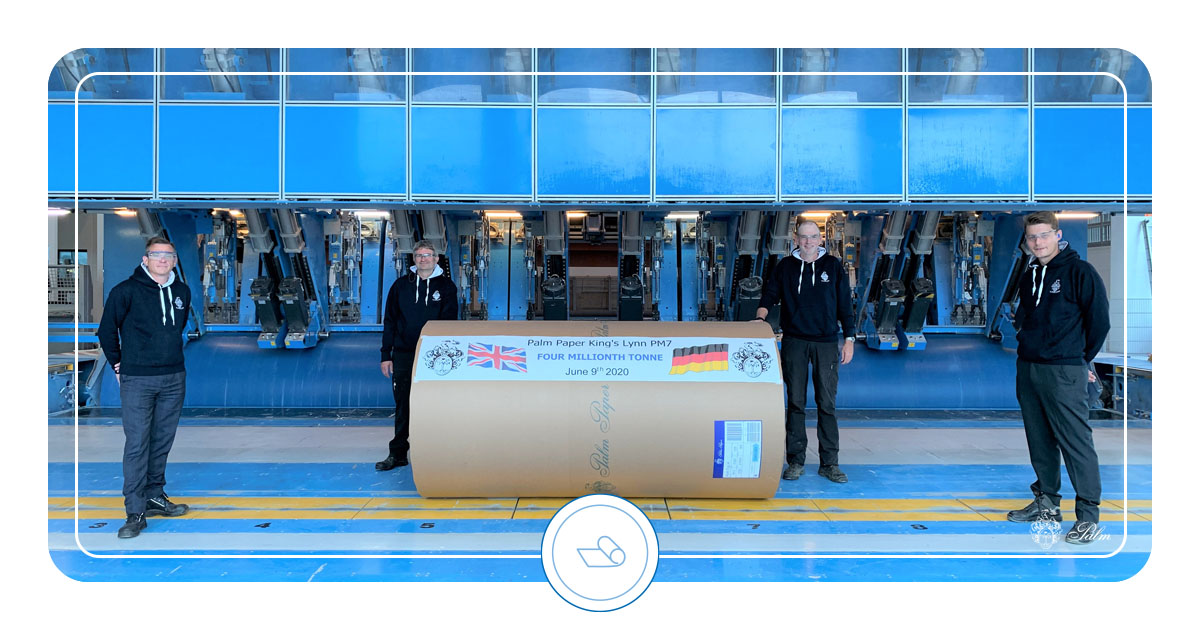 f.l.t.r.: Simon Morris – Managing Director Business & Ad… See more