Smurfit Kappa has launched a portfolio of products which are aimed at helping businesses, schools and offices resume operations in accordance with safety guidelines as Covid-19 lockdown restrictions start to be reduced.
The "Safe Portfolio" includes wall dividers, desk and work station separators, hygiene stations, point-of-sale screens and safety signage made from corrugated.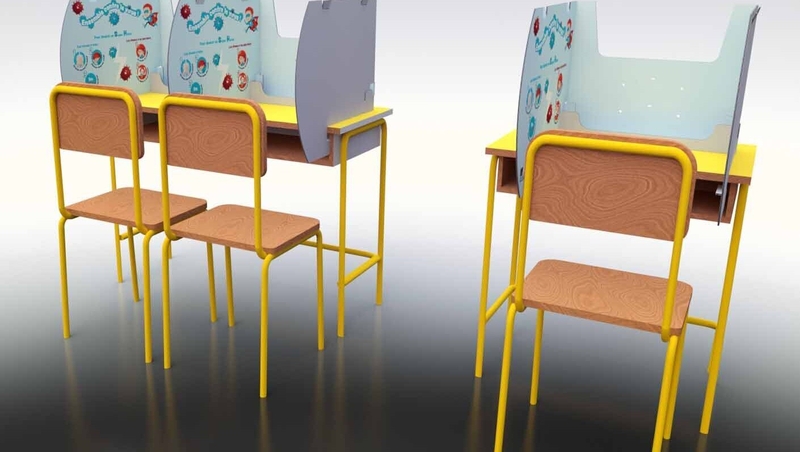 Smurfit Kappa's 'SafeShield' desk protector is a simple, lightweight product which protects the area around each child
Smurfit Kappa's "SafeShield" desk protector was first produced in France where schools are re-opening this week after two months.
The simple, lightweight product protects the area around each child, ensuring physical and psychological safety. It also has a varnish coating so it can be repeatedly cleaned with alcohol-based cleaners.
Many companies are also currently using Smurfit Kappa's work place dividers on their production lines.
There has been similar high demand for the company's SafeSpace product which is a 2.2 metre high screen being used to help workers maintain safe distances in many sectors in Ireland and the UK.
Quickly assembled, it can also be branded and is 100% recyclable.
Eddie Fellows, CEO of Smurfit Kappa UK & Ireland, said that with plans being unveiled for resuming operations, the firm is working with many companies to help them make the necessary social distancing changes.
"The SafeBarrier in particular, which is used at retail purchase points, is an attractive option for shops that may not want to invest in perspex screens at tills," Mr Fellows added.