New product releases from PITA Corporate Members: ABB (pH Electrodes, Autoline, and Lab Management) & VALMET (IQ QMS).

ABB
New ABB pH sensors easy to select, with advanced analytical capability
ABB has launched a new range of color-coded sensors that makes it easy to choose and manage the optimal pH measurement solution.

The application driven designs are categorized into three groups: the entry-level 100 series for
cost-effective measurement in general process applications; the high-performance 500 series for harsh industrial applications; and the 700 series for specialist applications. This makes it simple for users to select, own, and operate the pH sensors best suited to their needs.

Digital and analog options are available, with the digital solution offering the greatest benefits because it provides advanced in-built diagnostics – the most effective way of ensuring constant high-quality water.

ABB's EZLink plug-and-play technology links any of the new sensors to ABB's digital transmitter range, including the recently launched AWT420. EZLink enables faster installation and commissioning and provides easy access to maintenance data meaning that users can replace sensors at the optimum time, saving money without risking process control.

Designed for long life to maximize process uptime, this new range incorporates innovations including ABB's perpetual impedance diagnostics to detect electrode faults without the need for a solution earth. Another feature is the smart Reference Electrode Monitoring (REM) system, which provides early warning of electrode poisoning.

Optimal temperature compensation is assured by locating the pH electrode, reference electrode, and inbuilt temperature sensor together at the electrode tip. This provides a faster temperature response and better accuracy during calibration and in-process control applications.

To ensure accuracy and reliability in even in the harshest of processes, the new sensors are offered with ABB's bespoke range of sensor glasses, specifically designed to meet requirements such as high pH levels, low or high temperatures, or the need for high acid resistance. General-purpose glass is offered for a range of aqueous media.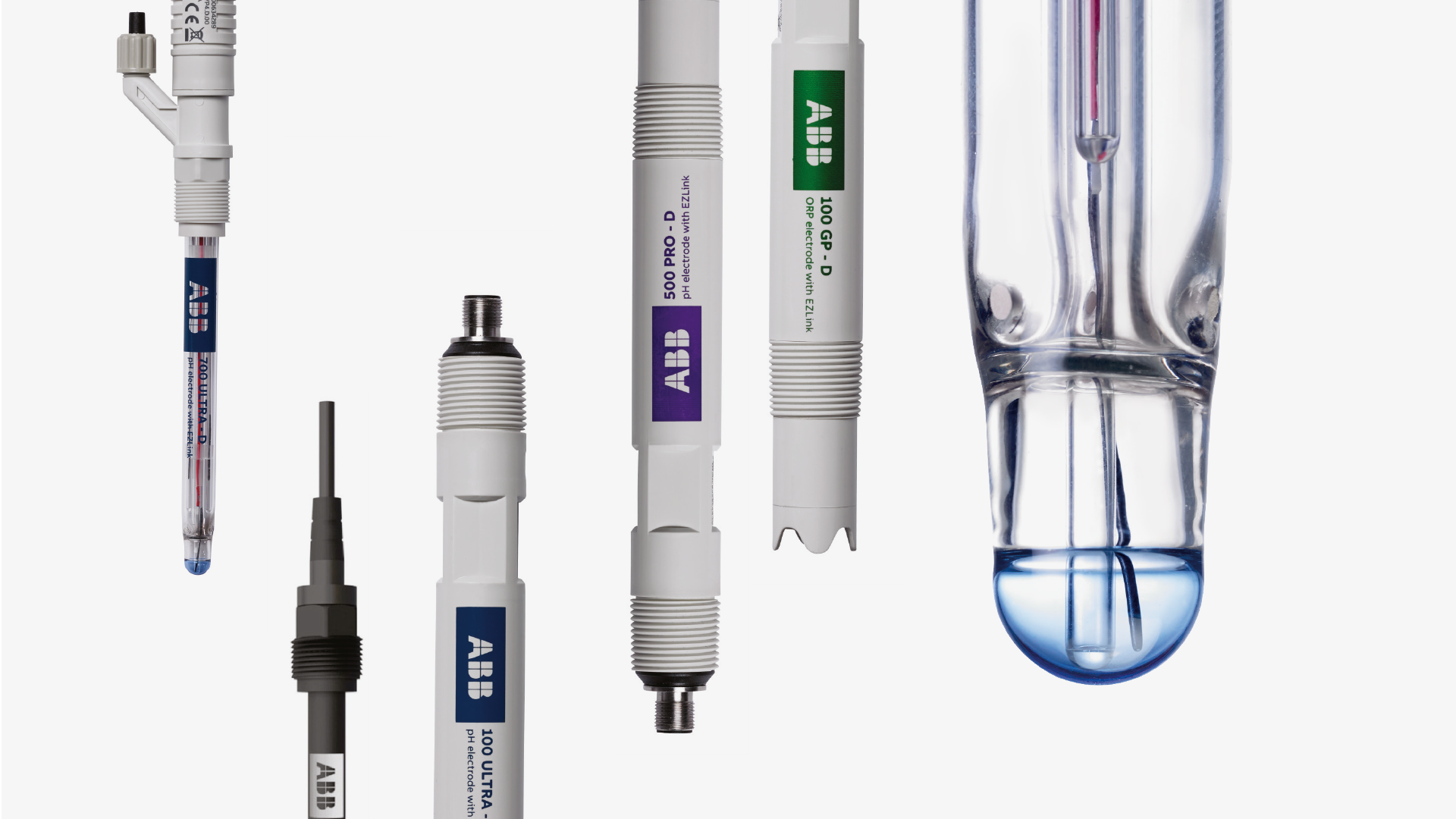 New L&W Autoline offers fastest, most reliable automated paper testing solution
Technology leader ABB announces its enhanced L&W Autoline automated paper testing system, scalable to fit any lab and user-friendly in operation for those new to automated testing. The fast, accurate solution optimizes quality control and minimizes operational costs for all papermaking operations.

For intuitive simplicity, L&W Autoline incorporates a unique, visual touchscreen interface, requiring minimal training to master. Other features include the smoothest and most reliable feeding system on the market, that pulls the samples through the machine to minimize jamming; a unique dual test function to reduce queuing by allowing simultaneous testing; high-volume information storage, enabling identification of quality trends over time; and real-time visualization, providing direct feedback to operators on the unit and throughout the mill.

The system—which can handle everything from sample preparation to the final reel report—radically reduces dependence on manual testing, enabling resources to focus on continuous and sustainable quality improvements while reducing quality control costs.

"Our pioneering L&W Autoline automated paper testing solution plays a crucial role in mill digitalization by enabling faster, smarter decision-making and process adjustments," said Per Sandstrom, head of lab and process testing measurements for ABB pulp and paper. "With this system, customers gain the benefits of direct access to more information in less time, in a scalable package suitable for operations of all sizes."

The speed at which the system gathers information and highlights off-spec data facilitates rapid process tuning 24/7, 365 days of the year. Visualizations are instantly available in real time to operations and engineering personnel both locally and remotely, to ensure production targets and quality specifications are fulfilled.

Building on the legacy of almost 50 years of automatic paper testing, L&W Autoline now comes in two different sizes: L&W Autoline S has a reduced footprint for smaller mills and those new to automated testing. L&W Autoline L is a larger unit, designed for more extensive testing requirements.

Both options share the same feature set, including sequential testing coupled with the ability to capture more than 100 quality parameters by CD position, providing a high quantity and quality of information for fast corrective action.

L&W Autoline is part of the ABB Ability™ Quality Management System (QMS) solution suite, ABB's complete offering for optimizing paper quality.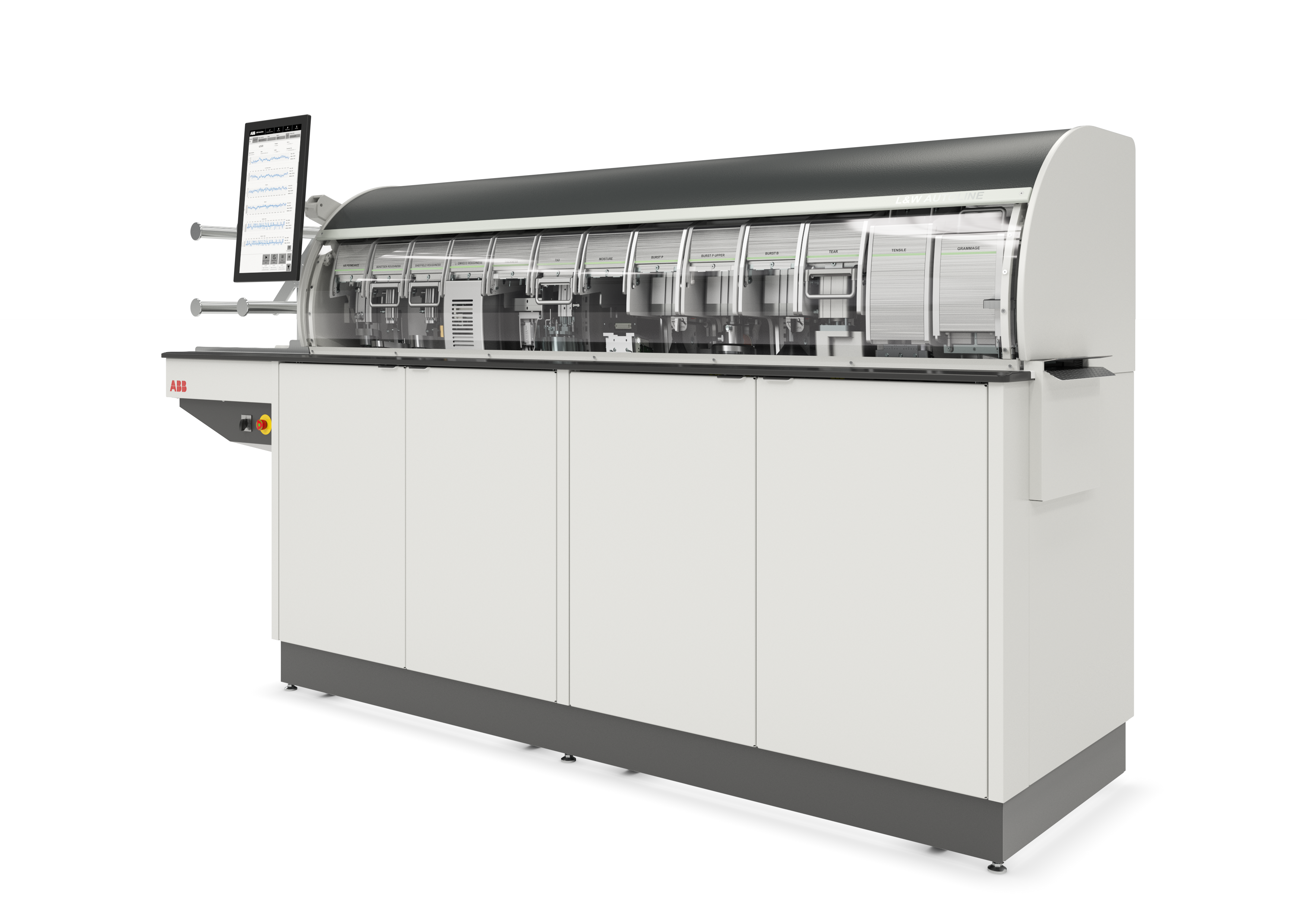 ABB's new, web-based L&W Lab Management System makes lab instrument data reports accessible site- and enterprise-wide to improve productivity, quality and profit and quickly solve production problems
ABB has launched its newest automated data acquisition and lab reporting solution, offering pulp and paper manufacturers rapid analysis of lab quality information, with reliable data storage, management and reporting. Purpose built for paper testing labs, the scalable, web-based L&W Lab Management System replaces ABB and other legacy systems, halves procedure times, and tailors lab reporting to users' specific workflow preferences.

The system collects, analyzes and reports on information from lab instruments, as well as ABB's L&W Autoline automated paper testing solution. It compares up to four paper properties and plots trends against previous batches. With instruments connected directly through a local area network (LAN), information is instantaneously accessible through any web-browser equipped device, via a user-friendly dashboard that shows sample data, trends, historical references and KPIs. This eliminates the need for desktop PCs connected to each instrument.

"Our new system is purpose-built for how labs operate," said Per Sandstrom, head of lab and process testing measurements for ABB pulp and paper. "It will significantly reduce the manual work and IT infrastructure which is typical for lab operations in many mills. This is a tool that will help production and quality managers to immediately see and act upon a lab's quality information to improve profit potential, which is our goal for all ABB customers."

Results generated by the L&W Lab Management System can be exported as xml files to external mill-wide systems. Reports generated can also be integrated with the ABB Quality Data Management system and/or the ABB Ability™ Manufacturing Execution System to enable lab information to be included with other key process indicators.

Part of ABB's end-to-end quality control solution for the pulp and paper industry, the L&W Lab Management System is suitable for mills seeking efficiency gains with automatic lab data collection, including those combining L&W Autoline automated paper testing with other stand-alone instruments, and larger mills needing to collect and export lab data to ERP/MES systems effectively.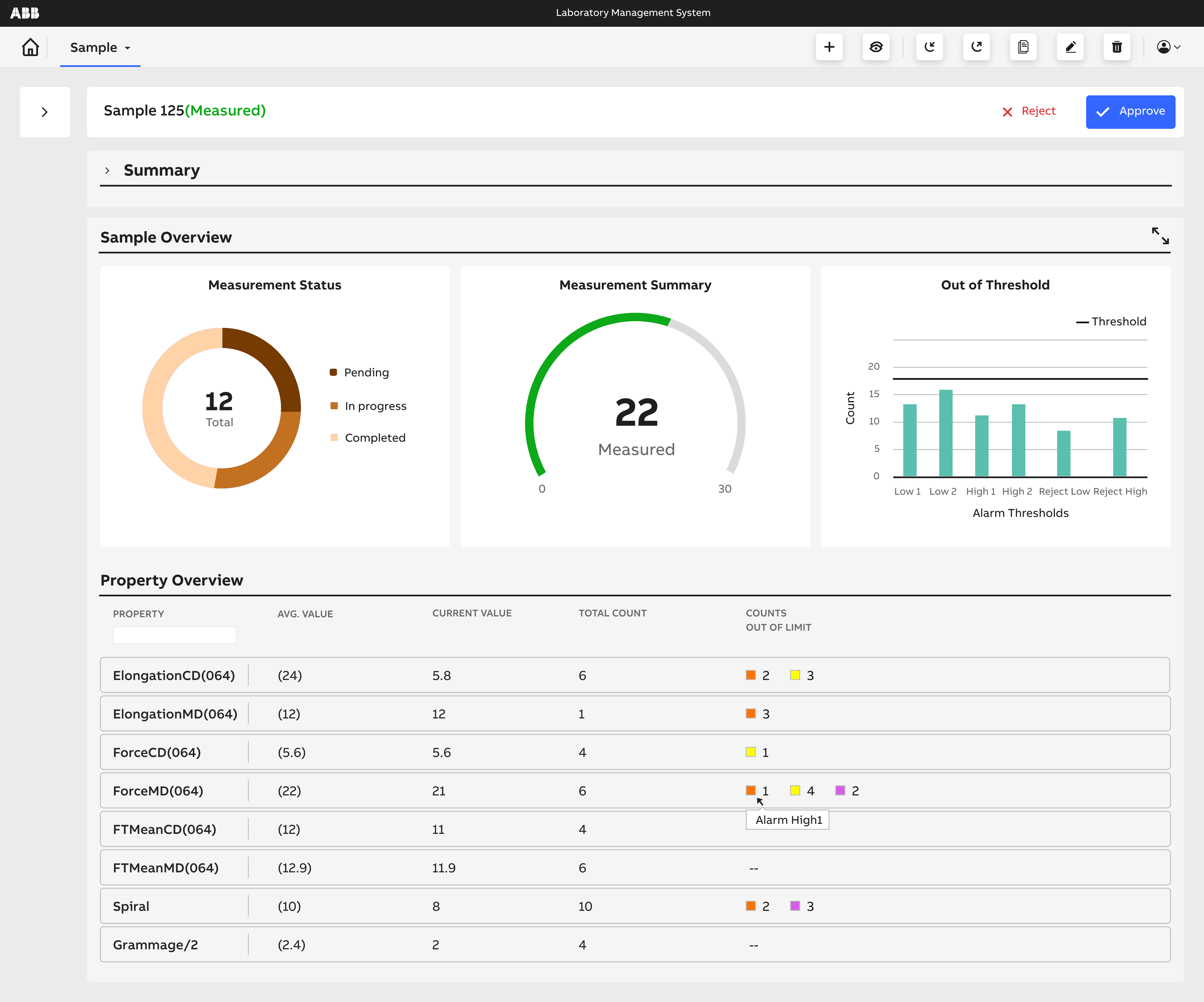 VALMET
Valmet IQ takes quality management to the next level by connecting quality data from fiber to finished product
Valmet introduces a renewed Valmet IQ Quality Management System for pulp, tissue, paper, board, and converting industries. The renewed system lets papermakers optimize quality through the entire value chain from fiber to finished product, enabling improved process performance and increased savings through the process.

The quality management system takes a step towards an autonomous mill
The renewed Valmet IQ Quality Management System utilizes Valmet's latest innovations and expertise on pulp and paper quality management. It integrates the quality management of the entire production process and is a step towards an autonomous mill. The new capabilities of Valmet IQ increase the degree of automation and reduce the human role in the process.

"Valmet IQ extends from traditional quality controls to the retention and refining online optimization with wet end analyzers. The new moisture management solution optimizes the drying process from the wire-former section through the press and dryer section to the end of the reel. It will stabilize the process and improve the performance even further," says Marko Toskala, Director, Quality Management Systems from Valmet.

Valmet IQ consists of all the devices and applications needed to monitor and optimize both process performance and end-product quality: scanners, measurements, profilers, machine vision, and quality control applications.

The new quality scanner family is redesigned for even more demanding production environments. All Valmet IQ scanners now consist of stainless-steel exterior, enhanced diagnostics, and a new flexible sensor platform. New IQ Dryness and IQ Multipoint measurements reveal the true dryness development from the headbox to the reel. The IQ family is completed by the most advanced machine vision system on the market, enabling faster detection of even smaller quality defects. The renewed Valmet IQ is compatible with the previous generations. All Valmet IQ products are developed and manufactured in Finland.

The new Valmet IQ is also compatible with the recently introduced Valmet DNA User Interface, the new web-based user interface of the Valmet DNA automation system. The new structured user interface guides the operators to focus on the situation critical information and make the right decisions instantly – helping to optimize quality faster.

Automatic optimization saves raw materials, chemicals and energy
Valmet IQ connects seamlessly with Valmet's industrial internet (VII) solutions. With the cloud-based solution, the quality data moves from paper mills to converting, automating the optimization of the entire value chain. Similarly, paper producers can utilize feedback directly from the converting process while optimizing production performance and costs.

"Our customers have moved from reactive to data-driven quality management and witnessed significantly more stable production quality and decreased amount of broke. The automatic optimization of the entire value-chain has increased the production performance while simultaneously saving raw materials, chemicals, and energy", Toskala continues.

Learn more about Valmet IQ at https://www.valmet.com/automation/quality-management/