Youngsters at Beetham CE Primary School are delighted they can install goal posts at their new school playing field thanks to a donation from the village paper mill, BillerudKorsnäs.
Business support manager David Shaw presented £686 to the school following a raffle held by staff.

Until recently pupils did not have their own dedicated field and had to share other schools' outdoor sports grounds. The Diocese of Carlisle recognised a school playing field was essential and bought a piece of land in Beetham when it became available. The field is now enjoyed by the children for sports lessons, running the Daily Mile, and playtimes.

Head teacher Wendy Nicholas said: "Our village school now has the wonderful sports and play area we have needed for so long. We are busy putting together plans for how we would like to further develop the field as an outdoor education and sports resource which will be used and enjoyed by the children of Beetham CE Primary School for many years to come."

Michael Mill, the diocese's director of education, said: "We are delighted to be able to support this fantastic village church school financially by purchasing the playing field. The governing body made a compelling case to take what was a once-in-a-lifetime opportunity to ensure the school has sufficient outdoor space. We recognised the benefit of providing the space for developing the curriculum and also the potential health benefits."

The raffle at paper mill BillerudKorsnäs was organised by operations manager Mark O'Shaughnessy and technical officer Amy Kitching.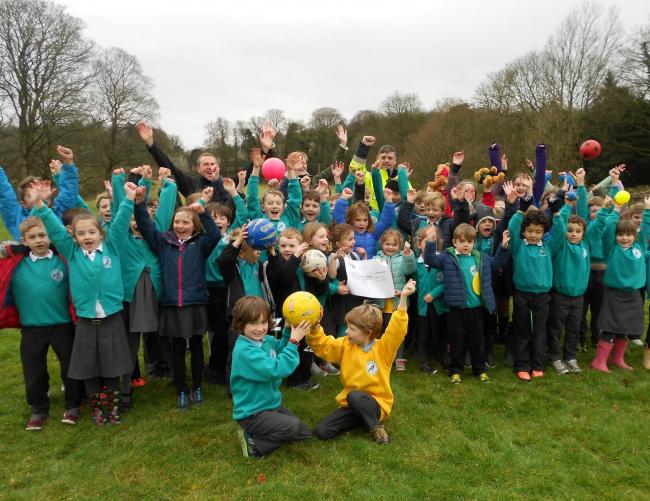 (By Rachel Garnett) www.thewestmorlandgazette.co.uk