Rigid Containers, part of the VPK Group, announced the winner of its recent competition to design a company advent calendar, raising money for local charity, Marlow House.
The competition follows on from the success of the birthday card competition earlier in the year, where children were asked to depict their interpretation of the company values: 'Great to work with, Great to work for, Great at what we do.'

"We were extremely impressed by the quality of the response following the birthday card competition and the various ways of depicting our business values in a creative manner," explains Group Managing Director, David Richardson. "So much so, that we decided to introduce another opportunity for parents to involve their children with something creative in their workplace."

The winning design from Oliwia, aged 9, was selected from over 25 entries from across the company. Oliwia was presented with a £50 gift voucher and a copy of the finished calendar, complete with chocolate inserts, at Rigid's Selby plant by Site Director, Paul Hanley. Oliwia's Mum, Katarzyna works at the Selby site.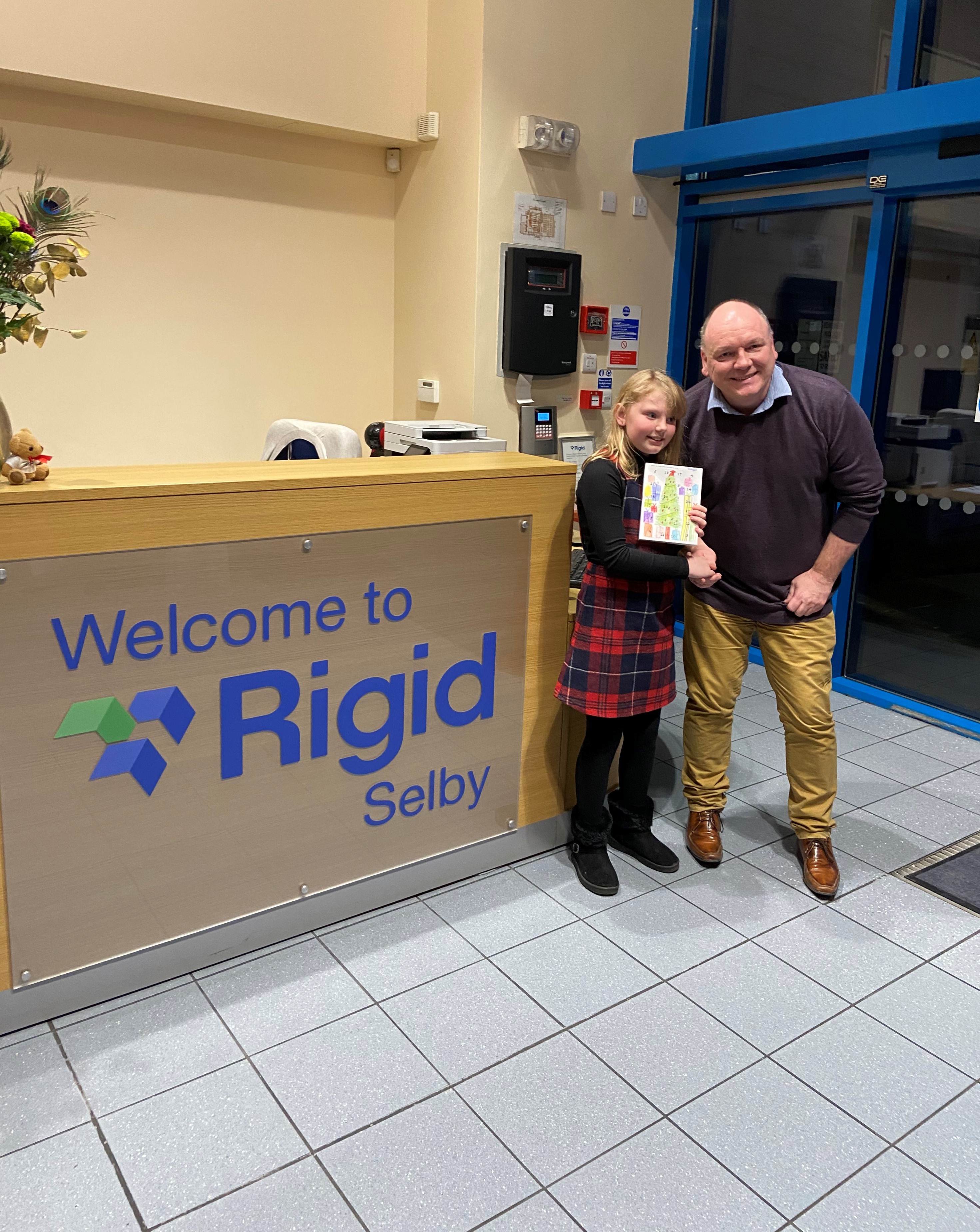 Employees now have the opportunity to purchase a copy of the winning advent calendar for £2. Every purchase will be matched by Rigid, with all the proceeds being donated to Marlow House, community day care centre.

Marlow House, aims to improve the quality of life of the elderly and less fortunate in Rothwell, Desborough and the surrounding villages. Founded in 1983, the charity provides a variety of services, such as 'meals on wheels' 365 days of the year.

"The competition has proven a great way of bringing families and their careers together at Rigid, through introducing a personalised company advent calendar and raising money for a local charity," continues David. "Marlow House is incredibly important to our local community and we are proud to raise money on their behalf and demonstrate our support to our local area."